Backcountry Cabins
110 Galena St. Frisco, CO
An attractive complex consisting of 6 Residential Units. A flat roof top deck serves as a common viewing area. A common exterior walkway provides access to the units. Parking consists of two garage spaces, covered assigned spaces as well as open unassigned spaces. A common shed provides storage and a separate enclosure serves to house the trash and recycling containers. A solar power energy system is also on site.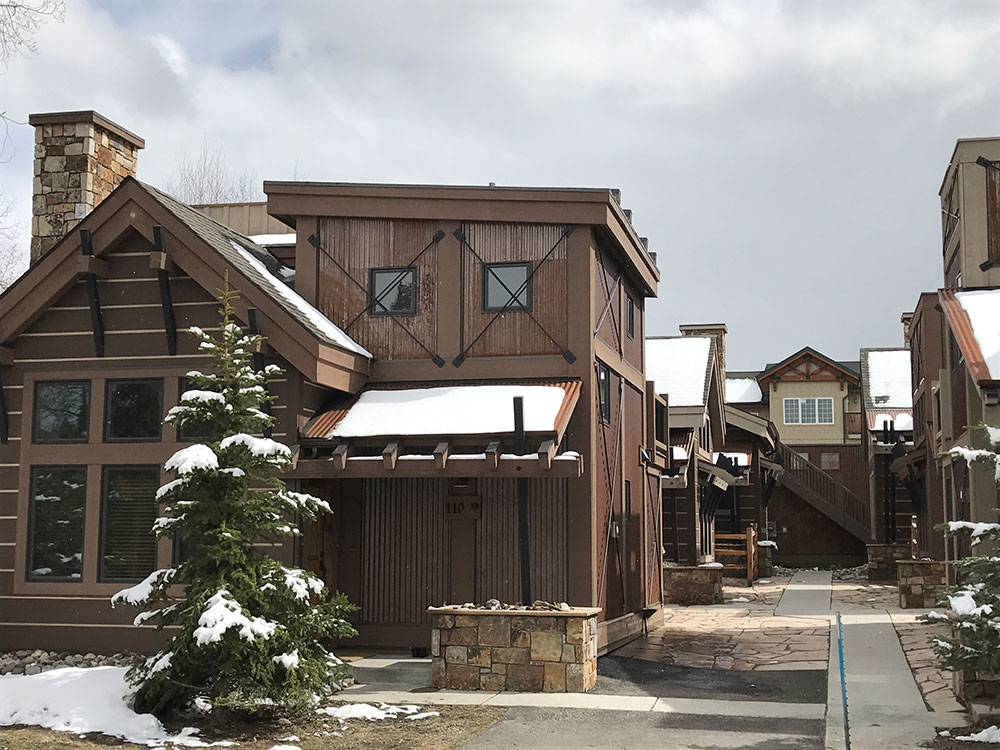 Documents and Policies
Insurance
AMERICAN FAMILY INSURANCE
701 Granite St Suite 150 Frisco, CO 80443
Mailing: PO Box 24359 Silverthorne, CO 80497
Office Summit: 970-668-6600 | Fax: 855-259-1811
Notifications
The 2021 annual Owner Meeting will be held at 10:00 am on  Wednesday October 13th.
The next Back Country Cabins Board of Directors meeting is pending.