Anchorage East
606 Tenderfoot St., Dillon CO
Anchorage East consists of 30 two and four bedroom condominiums located on Lake Dillon. There is a seasonal pool and year-round hot tub available to residents. Property manager lives on-site.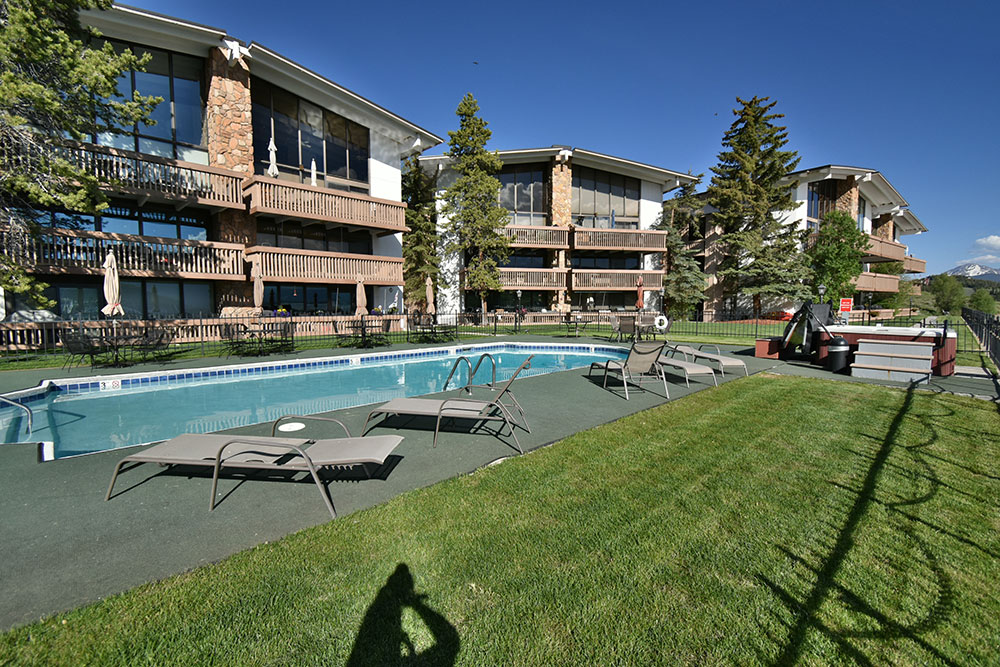 Meeting Notifications & Agendas
The ACE annual meeting will be held on Saturday, June 4th, 2022 at 10:00 a.m
The next Board meeting has not been scheduled . Meetings are currently conducted via Zoom. Any owners interested in joining should contact SRG for details.
Meeting Agendas
Actions Outside of a Meeting
The Association is currently in the process of voting on the following actions outside of a meeting. All actions taken outside of a meeting are formally ratified at the next Board Meeting, and are noted in the minutes.
Maintenance, Unit Unlocks & Water Shutoffs
Summit Resort Group charges $65/hr for in unit maintenance and services. There is a one hour minimum charge to unlock a unit for contractor or guest access. Please contact SRG 24 hours in advance to schedule a unit unlock. If you are an owner and have locked yourself out of the unit during regular business hours the charge will be waived.
There is no charge associated with a building water shutoff. Unless it is a true emergency, water shutoffs are scheduled Monday – Thursday between 9am and 5pm.
If you have scheduled a unit unlock and your contractor is more than 30 minutes late there will be a minimum charge of $65.
For after hours emergency unlocks please call our night phone at 970.470.5252. There is a $150 dispatch charge after hours.
Water Shutoffs
Condo units at Anchorage do not have individual in unit shutoff valves.
To coordinate a full building water shutoff please contact SRG in advance of the shutoff so we can provide other owners with 48 hours notice. We like to limit water shutoffs to Monday – Thursday when occupancy is typically lower in order to minimize the disruption.
Association Governing Documents & Policies
Plat Map & Building Layouts
Annual Meeting Minutes
Board Meeting Minutes
Owner and Board of Director List
Remodel Requests
Owners that are interested in conducting remodels on their unit must have the project approved by submitting he following form. Please note that the Association has specific policies regarding door and window replacements, sunshades, and modifications to common areas.
Rules and Regulations
Owner Communication