Oro Grande Lodge
22787 US Hwy 6, Keystone, CO
A fifty unit four-story condominium complex located in Keystone Colorado. Construction is pre-stressed concrete & frame. The exterior is stucco and the roof is asphalt shingle. The building is served by a common entry that accesses two elevators and a handicap lift. Units are accessed by common hallways on each level. Common areas include an attractive lobby area, an indoor pool with hot tub, an exercise room, laundry rooms, ski locker storage rooms, vending machines and a parking garage on the east end of the building.
Exterior grounds are made up of attractive lawns, improved flower beds, natural areas and exterior parking.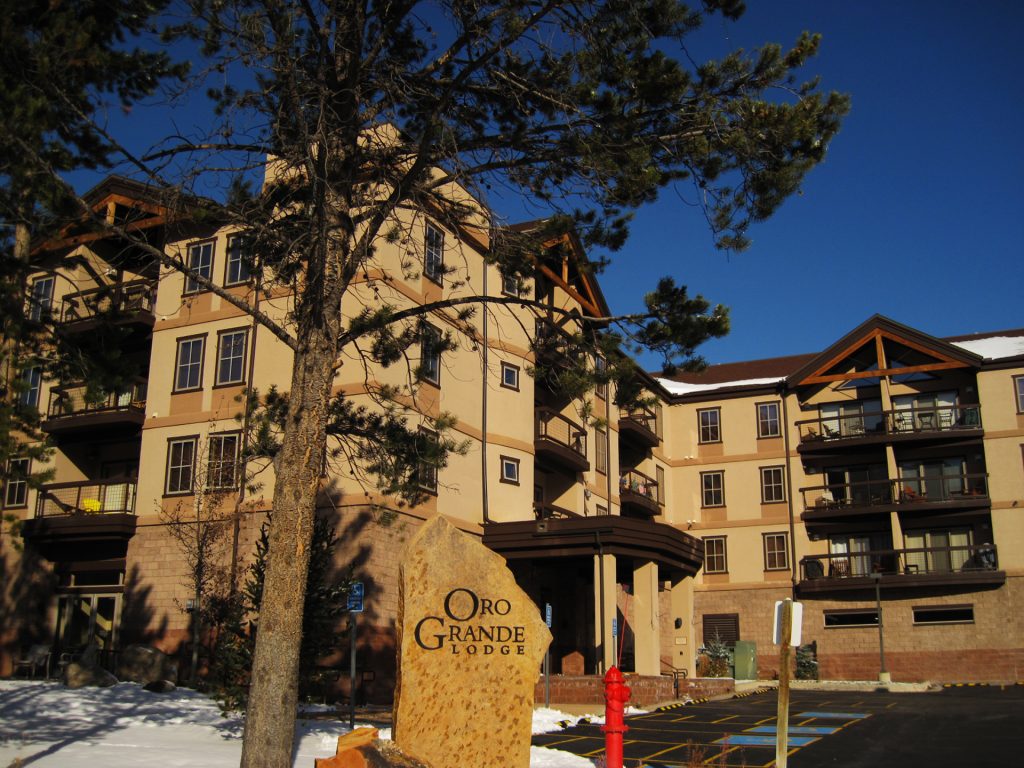 Documents
Insurance
The Oro Grande Lodge Association carries Association Insurance through Farmers; please be sure that you have individual coverage for your unit. Please feel free to contact Farmers Insurance direct at 970-879-1330 should you have any questions.
Owner and Board of Director Information
Notifications
The next Board Meeting has been scheduled for Tuesday September 7th at 3:00pm via Zoom. Owners interested in attending can contact SRG for details.
The Annual meeting will be held on Saturday, November 13th, 2021 at 11:00am in the building lobby. A Zoom option will also be available for owners that are unable to attend in person.