Oro Grande Lodge
22787 US Hwy 6, Keystone, CO
A fifty unit four-story condominium complex located in Keystone Colorado. Construction is pre-stressed concrete & frame. The exterior is stucco and the roof is asphalt shingle. The building is served by a common entry that accesses two elevators and a handicap lift. Units are accessed by common hallways on each level. Common areas include an attractive lobby area, an indoor pool with hot tub, an exercise room, laundry rooms, ski locker storage rooms, vending machines and a parking garage on the east end of the building.
Exterior grounds are made up of attractive lawns, improved flower beds, natural areas and exterior parking.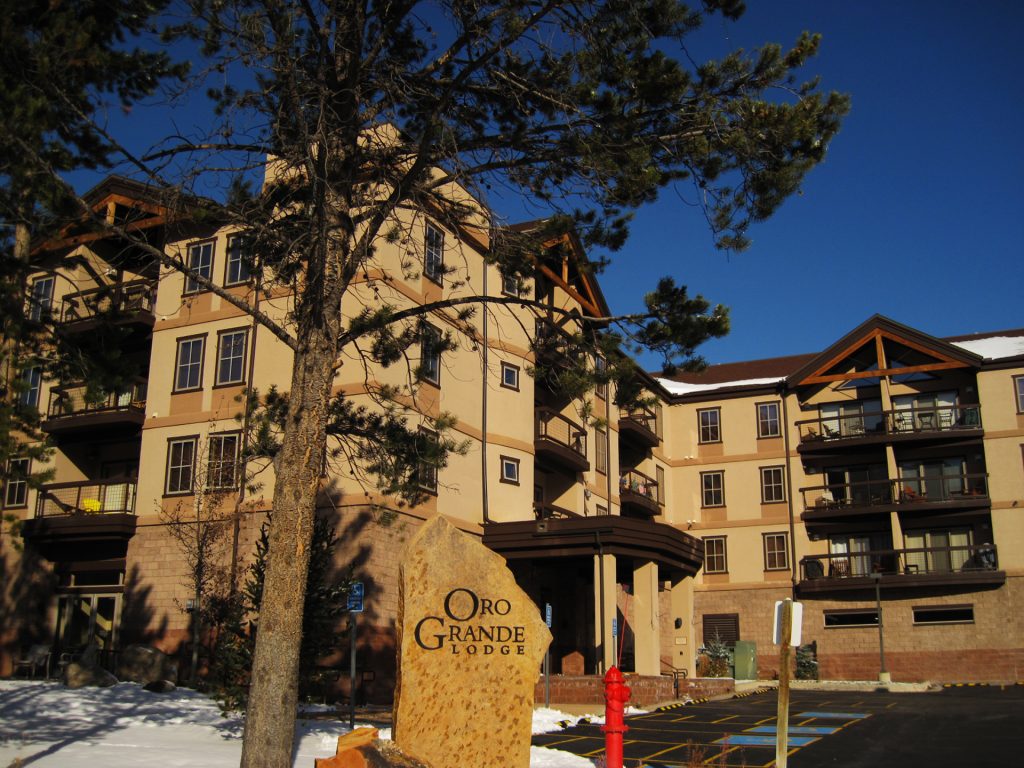 Meeting Notifications & Agendas
The next Board Meeting has not been scheduled. Owners interested in attending can contact SRG for details.
The Annual meeting will be held on Saturday, November 12th, 2022 at 11:00am in the building lobby. A Zoom option will also be available for owners that are unable to attend in person.
Actions Outside of a Meeting
The Association is currently in the process of voting on the following actions outside of a meeting. All actions taken outside of a meeting are formally ratified at the next Board Meeting, and are noted in the minutes.
Pending
Approved
Unit Unlock Requests
Summit Resort Group charges a $50 fee to unlock a unit for contractor or guest access. Please contact us 24 hours in advance whenever possible to schedule a unit unlock.
If you are an owner and have locked yourself out of the unit during regular business hours the charge will be waived.
For after hours emergency unlocks please call our night phone at 970.470.5252. There is a $100 hour dispatch charge.
Water Shutoffs
Condo units at Oro Grande Lodge have individual shutoff valves. Occasionally these valves fail due to age. Please have your contractor verify proper operation of the valve before scheduling any work.
To coordinate a full building water shutoff please contact SRG in advance of the shutoff so we can provide other owners with 48 hours notice. We like to limit water shutoffs to Monday – Thursday when occupancy is typically lower in order to minimize the disruption.
Governing Documents
Insurance
The Oro Grande Lodge Association carries Association Insurance through Farmers; please be sure that you have individual coverage for your unit. Please feel free to contact Farmers Insurance direct at 970-879-1330 should you have any questions.
Owner and Board of Director Information