Brook Forest
130, 140 and 150 Creekside Drive, Frisco CO
A 13 unit condominium complex consisting of 3 buildings. The buildings are wood frame construction with standing-seam metal roofs and wood siding. Two entrances provide access to the complex. The two-story units have individual exterior entrances and each unit has an assigned garage.
The exterior ground units are attractively landscaped with an above ground irrigation system and improved flower beds.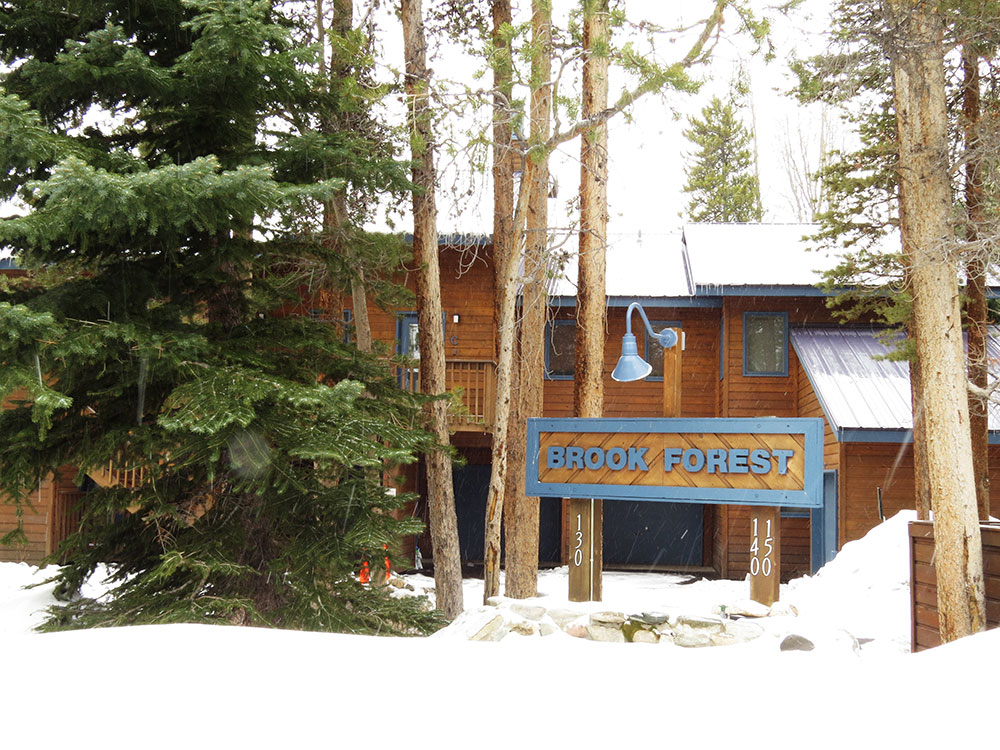 Notifications
Board Meetings
The Brook Forest 2022 Annual Meeting will be held Wednesday, June 8, 2022 at 5:00 p.m.
The next Board Meeting has not been scheduled.
Security Check inspection schedule
A security check will occur in your unoccupied Brook Forest unit every week during the winter months and every other week during the summer months.
Actions Outside of a Meeting
The Association is currently in the process of voting on the following actions outside of a meeting. All actions taken outside of a meeting are formally ratified at the next Board Meeting, and are noted in the minutes.
Pending
Action Via E-mail – Policy Updates – 9.20.22
Approved
Unit Unlock Requests
Summit Resort Group charges a $50 fee to unlock a unit for contractor or guest access. Please contact us 24 hours in advance whenever possible to schedule a unit unlock.
If you are an owner and have locked yourself out of the unit during regular business hours the charge will be waived.
For after hours emergency unlocks please call our night phone at 970.470.5252. There is a $100 hour dispatch charge.
Documents
Insurance Information
Farmers Insurance holds the Association insurance coverage – 970-879-1330
Owner Communication
Reminders:
– Only three vehicles are allowed per unit. If a vehicle is blocking access to any unit, it may be towed without notice at at the vehicle owner's expense.
– Renters may not have pets.