Brook Forest
130, 140 and 150 Creekside Drive, Frisco CO
A 13 unit condominium complex consisting of 3 buildings. The buildings are wood frame construction with standing-seam metal roofs and wood siding. Two entrances provide access to the complex. The two-story units have individual exterior entrances and each unit has an assigned garage.
The exterior ground units are attractively landscaped with an above ground irrigation system and improved flower beds.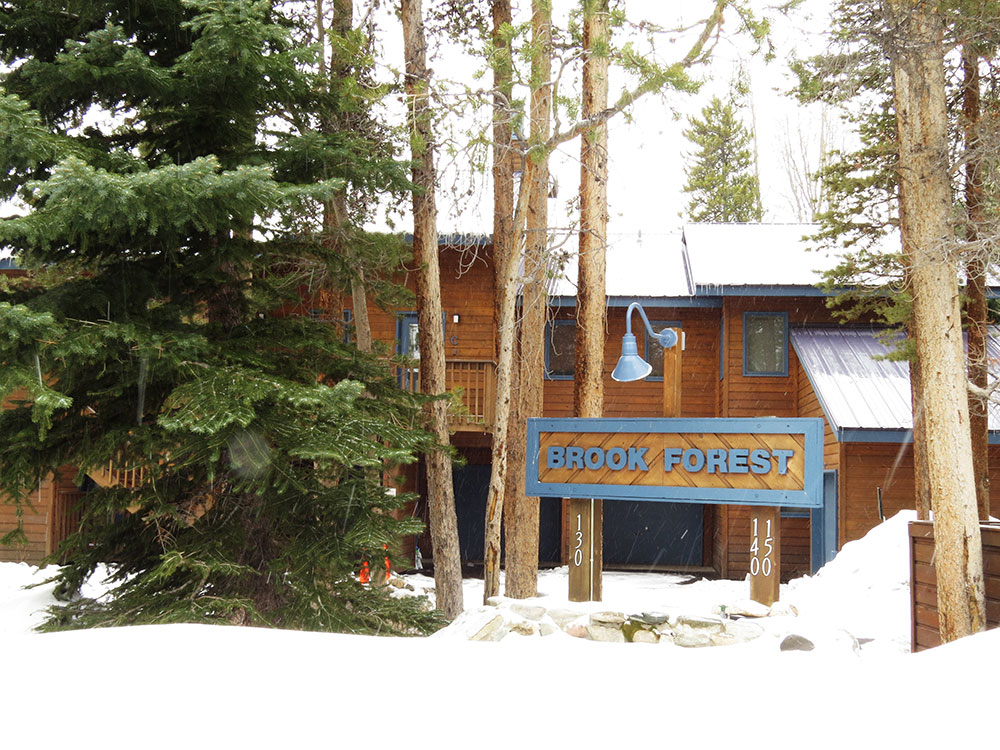 Documents
Insurance Information
Farmers Insurance holds the Association insurance coverage – 970-879-1330
Security Check inspection schedule
A security check will occur in your unoccupied Brook Forest unit every week during the winter months and every other week during the summer months.
Notifications
The Brook Forest 2021 Annual Meeting will be held Saturday, July 3rd at 9am.
The next Board Meeting is scheduled for Wednesday June 30th at 3:00pm. Meetings are currently held via Zoom. Please contact SRG for information on how to join.
Owner Communication
Reminders:
– Only three vehicles are allowed per unit. If a vehicle is blocking access to any unit, it may be towed without notice at at the vehicle owner's expense.
– Renters may not have pets.